Maddox Metal Works, Inc. is a precision machining and snack-food equipment manufacturing company headquartered in Dallas, Texas. From our early days as a supplier to Frito Lay, Maddox continues to offer its technological and market advantages.

MoistTech Corp. is recognized as the world's leader in moisture measurement for online process and laboratory moisture instrumentation using NIR (Near Infrared) technology.
Browse by Section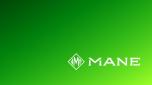 Published: 10/01/2015 by Bridget Mcelfresh
Brad Kelley joined the MANE organization over seven year ago as VP of Operations to lead the fast track growth and expansion of the team....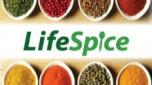 Published: 06/15/2015 by Lisa Stern
LifeSpice Ingredients is pleased to announce the addition of Brian McKinney as the Southeast Regional Account Manager.