Search results in category Conveyors / Conveyor Systems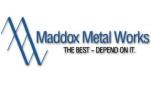 Maddox Metal Works, Inc. is a precision machining, gear cutting and sheet metal fabrications company headquartered in Dallas, Texas. Maddox has a diverse customer base, both domestic and international, covering food processing, snacks and baking.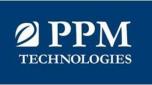 PPM TECHNOLOGIES, LLC is a market leader in the global food processing and packaging industries. With close to 100 years of experience and continued release of innovative products, PPM Technologies enhances the performance of food processors & mfrs.
Shaffer - A Bundy Baking Solution
Bundy's newest family member, Shaffer, offers the most extensive and innovative line of horizontal mixers in the baking industry. Shaffer is raising the industry bar on bread moulders, trough lifts, dough chunkers and conveyors.
549 Evergreen Road
Strafford, Missouri, United States, 65757
phone: view phone417-736-2195
6705 Route 132
St. Catherine, Quebec, Canada, J5C 1B6
phone: view phone450-638-5441
12600 Deerfield Pkwy
Suite 100
Alpharetta, Georgia, United States, 30004
phone: view phone678-566-3640
3443 Morse Drive
Dallas, Texas, United States, 75236
phone: view phone214-638-2451
Ammeraal Beltech North America
7501 North St. Louis Avenue
Skokie, Illinois, United States, 60076-4000
phone: view phone847-673-6720
Ashworth Bros., Inc - The Conveyor Belt Experts
450 Armour Dale
Winchester, Virginia, United States, 22601
phone: view phone540-662-3494