Search results in category Cookers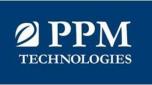 PPM TECHNOLOGIES, LLC is a market leader in the global food processing and packaging industries. With close to 100 years of experience and continued release of innovative products, PPM Technologies enhances the performance of food processors & mfrs.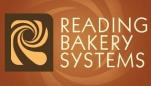 Reading Bakery Systems is an international leader in the baked snack food industry, providing innovative process solutions for biscuit, cracker and snack food manufacturers worldwide.
380 Old West Penn Avenue Robesonia, Pennsylvania, United States, 19551
Bainbridge Associates, L.L.C.
2465 Byron Station Drive
Ste B
Byron Center, Michigan, United States, 49315
phone: view phone616-583-1458
100 Aeroglide Drive
Cary, North Carolina, United States, 27511
phone: view phone919-851-2000
FOODesign Machinery & Systems, Inc
PO Box 2449
Wilsonville, Oregon, United States, 97070
phone: view phone503-685-5030
4955 Spring Grove Avenue
Cincinnati, Ohio, United States, 45232
phone: view phone513-641-0500
21121 Cabot Blvd
Hayward, California, United States, 94545
phone: view phone510-259-0500
26201 Tungsten Rd.
Cleveland, Ohio, United States, 44132
phone: view phone216-731-1115
24 W. Larsen Drive
Fond Du Lac, Wisconsin, United States, 54935
phone: view phone920-921-4760
2057 E. Auroa Rd.
Twinsburg, Ohio, United States, 44087
phone: view phone330-425-4427