Search results in category Pizza / Pasta Equipment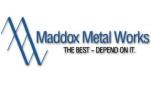 Maddox Metal Works, Inc. is a precision machining, gear cutting and sheet metal fabrications company headquartered in Dallas, Texas. Maddox has a diverse customer base, both domestic and international, covering food processing, snacks and baking.
Allied Metal Spinning Corporation
1290 Viele Avenue
Bronx, New York, United States, 10474
phone: view phone718-893-3300
14151 Irving Ave.
Dolton, Illinois, United States, 60419
phone: view phone708-841-0959
Dalton Electric Heating Co., Inc
28 Hayward St.
Ipswich, Massachusetts, United States, 1938
phone: view phone978-356-9844
302 Grand Ave.
Superior, Wisconsin, United States, 54880-0039
phone: view phone715-394-2396
190 Veterans Blvd
South Haven, Michigan, United States, 49090
phone: view phone269-637-9969
Packaging Progressions Inc
102 G.P. Clement Drive
Collegeville, Pennsylvania, United States, 19426-2044
phone: view phone610-489-8601
1325, Notre-Dame East
Victoriaville, Quebec, Canada, G6P 4B8
phone: view phone800-668-1883
1325 Notre-Dame East
Victoriaville, Quebec, Canada, G6B 4B8
phone: view phone819-758-1883
9524 West Gulfstream Road
Frankfort, Illinois, United States, 60423
phone: view phone815-464-1540