Wyandot, Inc. announced the appointment of Robert Sarlls to the position of President and Chief Exec
Photos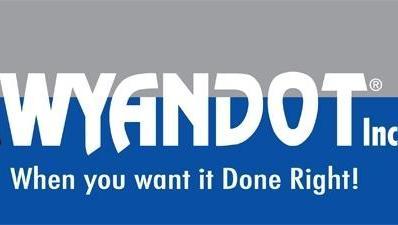 Douglas W. Brown, Chairman of the Board of Wyandot, Inc., announced today the appointment of Robert (Rob) Sarlls to the position of President and Chief Executive Officer, effective November 2, 2015.
Mr. Sarlls has been active in the food and beverage space for over 20 years, and most recently was a consultant to mid-sized food companies and food focused private equity firms with Food Strategies, LLC.
Prior to that he held several senior leadership positions with John B. Sanfilippo & Son, one of the largest suppliers of snack and recipe nuts and related products to the retail, foodservice and commercial markets with over $800 million in annual sales. While with JBSS Mr. Sarlls was instrumental in developing and executing growth strategies and implementing organizational best practices which resulted in record sales revenues, a tripling of cash flow, and a four-fold increase in the company's share price.
Mr. Sarlls brings to Wyandot a broad perspective of the food industry from his years as a strategic and capital markets advisor to large and mid-sized family and entrepreneurial owned food businesses, as well as to boards of directors and CEOs of larger domestic and international food & agribusiness companies, primarily with Rabobank.
He is replacing Nick R. Chilton, C.E.O., and Rex A. Parrott, President and Chief Operating Officer who announced their retirements earlier in the year. Both will remain on the Board of Directors and Mr. Sarlls will also join the board.
"We have experienced significant growth over the last few years and we are confident in Rob's ability to take Wyandot to the next level," said Brown. "His demonstrated abilities in strategy development, business analysis, general management and overall leadership place him in a position to put Wyandot on an even steeper growth curve."
"I am delighted and honored to have the confidence of the Brown family and the board in continuing the great work of Nick, Rex and the team in furthering Wyandot's leadership in the snack space" Sarlls said. "I especially look forward to expanding the company's presence in the fast growing "better for you" snack categories, and to continuing to deliver best in class products and service to our customers and to the consumer."
Mr. Sarlls will relocate to Dublin, OH immediately with his family.
Wyandot, Inc. is an 80 year old family-owned company involved in processing grain-based snacks, including tortilla chips, corn chips, cheese curls, crunchies and ready-to-eat popcorn. The company serves the private label grocery and foodservice markets as well as contract manufacturing customers for whom it makes products under other marketers and manufacturers.
Questions should be directed to Bryan Hensel, Vice President – Human Resources, at 740-375-3833.
###