MANE Is Pleased to Promote Staff
Overview
Published: 10/01/2015
Photos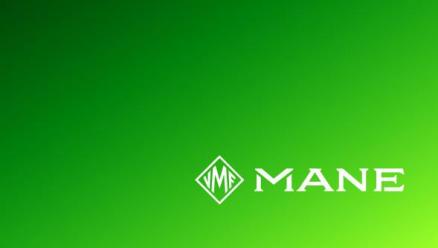 BRAD KELLEY PROMOTED TO PRESIDENT MANE, INC.
Brad Kelley joined the MANE organization over seven year ago as VP of Operations to lead the fast track growth and expansion of the team. Under Mr. Kelley's leadership, the US facilities boasts two expanded manufacturing sites and a newly constructed state-of-the art Creative Development Center spanning 85,000 plus square feet.
In 2013, Mr. Kelley was promoted to Chief Operations Officer with the added responsibilities of Business Development and R&D functions. Mr. Kelley's extensive experience in operations, both nationally and globally, provides the leadership to MANE's world-class innovation and technology vision to drive our success within the flavor and fragrance industry.
"With Mr. Kelley's conviction, determination and commitment will deliver sustainable growth defined by MANE's values, I am confident of our present and future success under his leadership, "stated Michel Mane.
###
About Mane Inc.:
In 1871, Victor MANE started producing fragrant materials from regional flowers and plants. Since then, the small distillery which grew successfully to become one of the leading Flavours and Fragrances companies worldwide, has continually been run by the MANE family.
Victor's sons Eugène and Gabriel modernized and developed the business internationally. Maurice MANE took over from his father Eugène in 1959.

Under his leadership, the Company increased its production capacity, set up research and analytical laboratories, diversified into flavours for the food industry and developed its international network of subsidiaries.

In 1995, Maurice MANE retired to become Chairman of the Supervisory Board, while his eldest son Jean was appointed President of the MANE Group, and his other son Michel, President of the Americas Region.

For further information contact:
Dave Haase VP,
Human Resources
513.248.9876