LifeSpice Ingredients Is Pleased to Announce the Addition Staff
Photos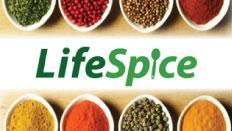 Welcome to the LifeSpice Ingredients Family, Brian!
LifeSpice Ingredients is pleased to announce the addition of Brian McKinney as the Southeast Regional Account Manager. Brian works closely with National chain and Industrial accounts to ensure the highest level of customer service while delivering quality seasoning blends to customers. Brian graduated fromthe Art Institute of Atlanta with a degree in Culinary Arts. He is a Certified Culinarian with a 10 year working history in the manufacturing of seasonings,sauces, and marinades. In addition, he has over 19 years working in all levels of the food industry. Brian has worked as a line cook in fast food restaurants, casual, and fine dining just to advance his career as a Food Scientist, Corporate Chef, Sr. Corporate Chef, and Account Manager. He has a strong history working with key National Chains and Industrial Accounts. We are truly delighted to have Brian join our team!
###
About LifeSpice:
The LifeSpice Team is a student of the marketplace. We are constantly studying consumer health and taste trends to discover the future flavors and products of our industry. We look to build intimate and long lasting relationships with our customer partners, with the goal of creating shared success. These intimate relationships allow LifeSpice to better anticipate our customers' opportunities. We listen to our customers' needs, and we look to the marketplace to help guide us in our development and creative process.