Search results in category Specialty Machinery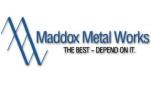 Maddox Metal Works, Inc. is a precision machining, gear cutting and sheet metal fabrications company headquartered in Dallas, Texas. Maddox has a diverse customer base, both domestic and international, covering food processing, snacks and baking.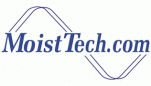 MoistTech Corp. is recognized as the world's leader in moisture measurement for online process and laboratory moisture instrumentation using NIR (Near Infrared) technology. Proudly serving the Commercial Baking and Snack industries.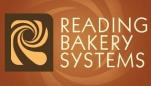 Reading Bakery Systems is an international leader in the baked snack food industry, providing innovative process solutions for biscuit, cracker and snack food manufacturers worldwide.
380 Old West Penn Avenue Robesonia, Pennsylvania, United States, 19551
4600 N. Mason-Montgomery Rd
Mason, Ohio, United States, 45040
phone: view phone513-923-5603
Atlas Bakery Machinery Co. Inc
Boynton Beach, Florida, United States, 33474
phone: view phone561-752-2007
Blommer Chocolate Company
600 W. Kinzie Street
Chicago, Illinois, United States, 60610
phone: view phone312-226-7700
221 W. Lexington Rd.
Lititz, Pennsylvania, United States, 17543
phone: view phone717-626-5221
P.O. Box 474
Carnegie, Pennsylvania, United States, 15106
phone: view phone412-276-9000
Packaging Progressions Inc
102 G.P. Clement Drive
Collegeville, Pennsylvania, United States, 19426-2044
phone: view phone610-489-8601
Perfect Score Company, The
25801 Solon Road
Bedford Heights, Ohio, United States, 44146
phone: view phone440-439-9320