Search results in category Ovens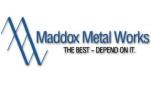 Maddox Metal Works, Inc. is a precision machining, gear cutting and sheet metal fabrications company headquartered in Dallas, Texas. Maddox has a diverse customer base, both domestic and international, covering food processing, snacks and baking.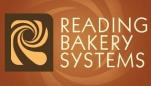 Reading Bakery Systems is an international leader in the baked snack food industry, providing innovative process solutions for biscuit, cracker and snack food manufacturers worldwide.
380 Old West Penn Avenue Robesonia, Pennsylvania, United States, 19551
Auto-Bake
Our customized turnkey solutions feature purpose-designed Serpentine ovens plus a full range of modular components and technologies, including in-feed, control and automation, proofing, cooling, washing and automated de-panning.
BABBCO (C.H. Babb Company, Inc.)
BABBCO brings the world's finest custom tunnel ovens to bakeries around the world—from small, wholesale bakeries to the biggest, most widely known names in food.
American Baking Systems, Inc
290 Legion Ct SW
Cedar Rapids, Iowa, United States, 52404-4935
phone: view phone319-373-5006
Apex Bakery Equipment Co.,Inc
803 Main St.
Belmar, New Jersey, United States, 7719
phone: view phone732-681-9496
Bainbridge Associates, L.L.C.
2465 Byron Station Drive
Ste B
Byron Center, Michigan, United States, 49315
phone: view phone616-583-1458
6935 Stearns St
Houston, Texas, United States, 77021-4620
phone: view phone713-748-5441
Bakery Equipment.Com, Inc
1894 SE Sedgwick Rd
Suite 104 - PMB 135
Port Orchard, Washington, United States, 98366
phone: view phone360-876-7250
Baking Technology Systems, Inc
5243 ROYAL WOODS PARKWAY
SUITE 120
Tucker, Georgia, United States, 30084
phone: view phone770-270-5911