Search results in category Moisture / Water Measurement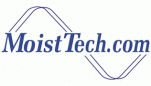 MoistTech Corp. is recognized as the world's leader in moisture measurement for online process and laboratory moisture instrumentation using NIR (Near Infrared) technology. Proudly serving the Commercial Baking and Snack industries.
1756 Automation Pkwy
San Jose, California, United States, 95131
phone: view phone408-263-5333
2365 NE Hopkins Ct
Pullman, Washington, United States, 99163
phone: view phone509-332-2756
Kemper Bakery Systems, Ltd.
3 Enterprise Drive
Suite 108
Shelton, Connecticut, United States, 06484-4694
phone: view phone203-929-6530
2293 S. Mt. Prospect Rd.
Des Plaines, Illinois, United States, 60018
phone: view phone312-738-3700