Search results in category Applicators/Sprayers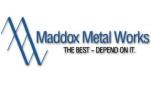 Maddox Metal Works, Inc. is a precision machining, gear cutting and sheet metal fabrications company headquartered in Dallas, Texas. Maddox has a diverse customer base, both domestic and international, covering food processing, snacks and baking.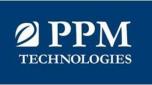 PPM TECHNOLOGIES, LLC is a market leader in the global food processing and packaging industries. With close to 100 years of experience and continued release of innovative products, PPM Technologies enhances the performance of food processors & mfrs.
100 Adams Drive
Totowa, New Jersey, United States, 7512
phone: view phone973-256-8886
118 Birchard Avenue
P.O. Box 32
Fremont, Ohio, United States, 43420
phone: view phone419-332-6451
9682 BORGATA BAY BLVD
Las Vegas, Nevada, United States, 89147
phone: view phone702-562-3377
Low-Cost Clean Energy Inc
11467 Amberridge Ct.
Moorpark, California, United States, 93021
phone: view phone626-590-4872
107 Bolte Lane
Saint Clair, Missouri, United States, 63077-3219
phone: view phone636-629-4545
1915 S. Stoughton Rd.
Madison, Wisconsin, United States, 53716
phone: view phone608-222-2399