Search results in category Spraying Machines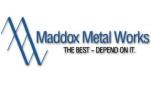 Maddox Metal Works, Inc. is a precision machining, gear cutting and sheet metal fabrications company headquartered in Dallas, Texas. Maddox has a diverse customer base, both domestic and international, covering food processing, snacks and baking.
Practical Solutions through Innovative Technologies. That's our promise and that's what we live by in Maysville, Oklahoma. Our promise to continue to provide you with quality custom products coupled with individual attention, it's what we do.
11284 Highway 74
P.O. Box 714
Maysville, Oklahoma, United States, 73057
phone: view phone405-867-4467
website: www.burford.com
8900 Keele Street, Unit 1
Concord, Ontario, Canada, L4K 2N2
phone: view phone905-738-6070
2620 Lapierre Street
Montreal, Quebec, Canada, H8N 2W9
phone: view phone514-595-6336
Electronic Controls Design, Inc
4287 S.E. International Way, Ste. B
Milwaukie, Oregon, United States, 97222
phone: view phone503-659-6100
Koolant Koolers by Dimplex Thermal Solutions
2625 Emerald Dr
Kalamazoo, Michigan, United States, 49001
phone: view phone269-349-6800
P.O. Box 7900
Wheaton, Illinois, United States, 60187
phone: view phone630-665-5000