Snyder's-Lance to Buy Diamond Foods in Approx $1.9 Billion Deal
Photos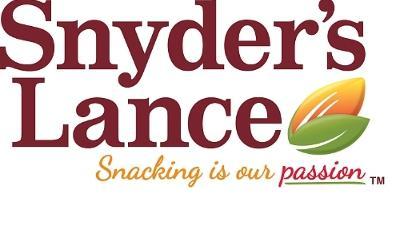 Press Release:

Snyder's-Lance, Inc. and Diamond Foods, Inc. today announced that they have entered into a definitive agreement under which Snyder's-Lance will acquire all outstanding shares of Diamond Foods in a cash and stock merger transaction for approximately $1.91 billion, including the assumption of approximately $640 million of indebtedness. Under the terms of the agreement, Diamond stockholders will receive 0.775 Snyder's-Lance shares and $12.50 in cash per Diamond Foods share upon closing of the transaction. The agreement has been approved by the Boards of Directors of both companies, who recommend that their respective stockholders approve the transaction. Oaktree Capital, Diamond's largest stockholder, has agreed to vote in favor of the transaction. Diamond Foods stockholders will own approximately 26% of the combined company based on today's outstanding share counts.

The strategic combination of Snyder's-Lance and Diamond Foods creates an innovative, highly complementary and diversified portfolio of branded products. Diamond Foods is a leading snack food company with five brands including Kettle Brand® potato chips, KETTLE® Chips, Pop Secret® popcorn, Emerald® snack nuts, and Diamond of California® culinary nuts. Each Diamond Foods brand brings unique strengths that fit with Snyder's-Lance's strategic plan while increasing the company's annualized net revenue to approximately $2.6 billion.

The transaction expands Snyder's-Lance's footprint in "better-for-you" snacking and increases the Company's existing natural food channel presence. Snyder's-Lance expects that this transaction will expand and strengthen its Direct Store Delivery ("DSD") network in the United States, and provideSnyder's-Lance with a platform for growth in the UK and across Europe.
Snyder's-Lance expects the transaction to be immediately accretive to the Company's 2016 annualized earnings. The significant synergy potential includes an estimated $75 million in annual cost savings, of which approximately $10 million will be re-invested in the business to achieve the combined company's growth plans. This excludes transaction-related and integration costs. Synergies are expected to come from increased scale of the combined company, leveraging Snyder's-Lance existing distribution system and cost reductions. In addition Snyder's-Lance will gain the benefit of tax net operating losses (NOL's) with a net present value of $110 million dollars.
"Diamond Foods is a clear industry leader with exceptional brands, and we're excited to bring together these two highly complementary companies," said Carl E. Lee, Jr., President and Chief Executive Officer of Snyder's-Lance. "Diamond has excelled in delivering exceptional product quality and innovation across their entire product portfolio, with products and ideas that work perfectly alongside our Snyder's-Lance brands. We plan to take full advantage of the combined sales forces of Snyder's-Lance and Diamond to drive stronger top line growth than either company could achieve alone. Additionally, we will have an opportunity to grow internationally with Diamond's existing European platform, bringing unique products to consumers in that market. By combining the resources and expertise of Snyder's-Lance and Diamond, we expect to see widening profit margins with additional scale and an expanding line of our better-for-you products. We welcome the Diamond team to the Snyder's-Lance family and look forward to winning together."

"The combination of Diamond and Snyder's-Lance provides the opportunity to create significant value for our stockholders and offers immediate benefits for consumers," said Brian J. Driscoll, President and Chief Executive Officer of Diamond Foods. "This transaction will create a diversified, branded snacking portfolio with greater operating scale. In addition, we expect the transaction will provide us with greater resources to further develop new product innovation and broaden our geographic reach and route to market across complementary customer bases. We are excited about the opportunities this combination will create for consumers and our stockholders."
Compelling Strategic Rationale
Snyder's-Lance believes the combined company will have a significantly expanded portfolio and enhanced capabilities, including:
Broad Array of Iconic Snacking Brands - The new Snyder's-Lance will offer an enhanced portfolio of iconic brands including: Snyder's of Hanover®, Kettle Brand®, KETTLE® Chips, Lance®, Pop Secret®, Cape Cod®, Snack Factory® Pretzel Crisps®, Emerald® nuts, Late July® and Diamond of California® nuts, among others
International Expansion - Opportunities for geographic expansion beginning with Diamond Foods UK presence with future reach across EuropeExpanded
Better-For-You Presence - The transaction will build upon Snyder's-Lance's current "better-for-you" credentials with more brands and products, aligning to important consumer trends with a diversified portfolio of non-GMO and organic branded products
Increased Scale - The combination is expected to provide deeper retailer partnerships and a larger presence in snacks, deli and center of store locations. Product distribution is also expected to expand with opportunities in natural, convenience store, food service and other channels
Enhanced Operational Platform - The transaction brings together two highly complementary businesses and scalable infrastructure across distribution, manufacturing and procurement
Strengthened Capabilities - Strategic combination creates ability to leverage the talents of two robust teams through best practices and knowledge sharing
Additional Details


Completion of the transaction is subject to approval by both Snyder's-Lance and Diamond stockholders. In conjunction with the agreement, certain stockholders of each company have entered into voting agreements and, subject to the agreements' terms and conditions, have agreed to vote their shares in favor of the transaction. After close of the transaction, Brian J. Driscoll, President and CEO of Diamond Foods, will join the board of directors of Snyder's- Lance.
Snyder's Lance expects to continue to pay a dividend of $0.64 per share.
The transaction is expected to close in early 2016, subject to stockholder and regulatory approvals and other customary closing conditions.

About Snyder's-Lance, Inc.

Snyder's-Lance, Inc., headquartered in Charlotte, NC, manufactures and markets snack foods throughout the United States and internationally.Snyder's-Lance's products include pretzels, sandwich crackers, pretzel crackers, potato chips, cookies, tortilla chips, restaurant style crackers, nuts and other snacks. Snyder's-Lance has manufacturing facilities in North Carolina, Pennsylvania, Indiana, Georgia, Arizona, Massachusetts, Florida, Ohio andWisconsin. Products are sold under the Snyder's of Hanover®, Lance®, Cape Cod®, Snack Factory® Pretzel Crisps®, Late July®, Krunchers!®, Tom's®, Archway®, Jays®, Stella D'oro®, Eatsmart™, O-Ke-Doke®, and other brand names along with a number of third party brands. Products are distributed nationally through grocery and mass merchandisers, convenience stores, club stores, food service outlets and other channels. For more information, visit the Company's corporate web site: www.snyderslance.com.

About Diamond Foods

Diamond Foods is a snack food and culinary nut company focused on making innovative, convenient and delicious snacks as well as culinary nuts true to our 100-year plus heritage. Diamond sells its products under five different widely-recognized brand names: Diamond of California®, Kettle Brand® and KETTLE® Chips, Emerald® and Pop Secret®. Diamond's mission is to honor nature's ingredients by making food that people love. Diamond is proud of our offerings, many of which are non-GMO Project verified and free of artificial flavors and preservatives, and is committed to making great tasting products for our consumers. Diamond's products are distributed in a wide range of stores where snacks and culinary nuts are sold. For more information, visit the Company's corporate web site: http://www.diamondfoods.com.