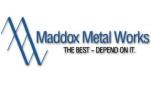 Maddox Metal Works, Inc. is a precision machining, gear cutting and sheet metal fabrications company headquartered in Dallas, Texas. Maddox has a diverse customer base, both domestic and international, covering food processing, snacks and baking.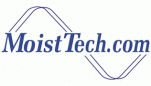 MoistTech Corp. is recognized as the world's leader in moisture measurement for online process and laboratory moisture instrumentation using NIR (Near Infrared) technology. Proudly serving the Commercial Baking and Snack industries.
7901 NW 107th Terrace
Kansas City, Missouri, United States, 64153
phone: view phone816-891-9300
Machine Specialities, Inc - Cummins Eagle Intl. Inc
9989 Lickinghole Road
Ashland, Virginia, United States, 23005
phone: view phone804-798-2953
Machinery and Equipment Company
PO Box 7632
San Francisco, California, United States, 94120
phone: view phone415-467-3400
1825 Swarthmore Ave.
Lakewood, New Jersey, United States, 8701
phone: view phone732-905-0957
7811 Palace Dr
Cincinnati, Ohio, United States, 45249-1635
phone: view phone513-489-8044
500 Coventry Lane Suite 200
Crystal Lake, Illinois, United States, 60014
phone: view phone703-448-4415
P.O. Box 474
Carnegie, Pennsylvania, United States, 15106
phone: view phone412-276-9000
24 W. Larsen Drive
Fond Du Lac, Wisconsin, United States, 54935
phone: view phone920-921-4760